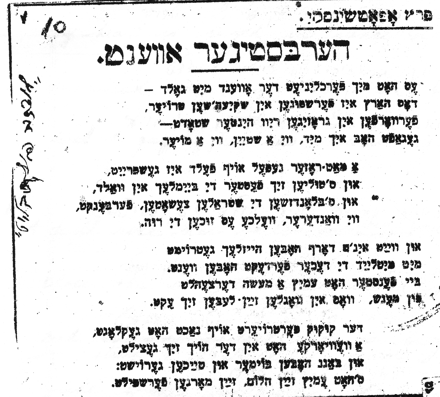 Autumn Evening
by Peretz Opochinsky
The evening poured over me its gold –
my heart is caged in sunset sadness
hidden in a grassy sewer behind town –
I gazed tired as a wall, as a stone.
A dull rosy fog is spread over the field,
and young trees cuddle close in forest,
scattered rays stray, yearn to find their way,
like lost wanderers seeking rest.
And deep in the village cottages dreamed
with compassion roofs covered the walls.
Someone at a window is telling a tale
of a homeless one's life at the end.
The cukoo mourns and complains about night,
a squirrel aims for the heights,
trees and rivers rustled and rushed with regret:
someone has lost their dream, their tomorrow.