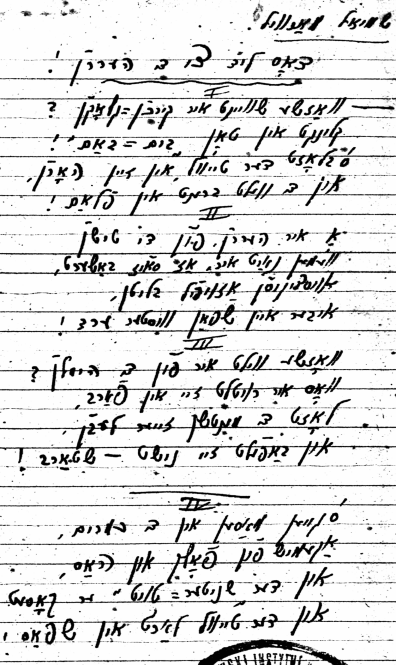 Poem to the Gentlemen.
by Shmuel Marvil
So church bells why are you silent?
Ring your tones of ding and dong
The devil is blowing on his horn
and the world goes up in flame!
II
Oh you gents around the tables,
whom do you fool by blaming fate
to cause the flow of so much blood
over earth's deserted space!
III
What do you want of the skies?
You make them turn so red,
let the people live their lives
Don't order them – be dead!
IV
Masses walking to their graves,
in a mix of falling, hate
and death the reaper swings his scythe
while the devil laughs and jives!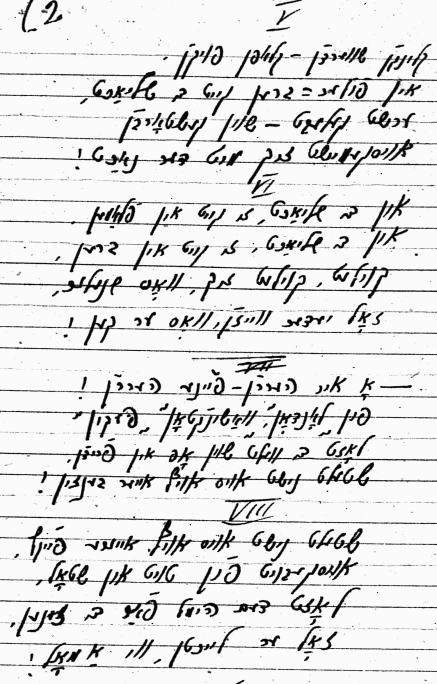 V
Weapons clanging drums beating
Full out war is raging hot
Alive, one moment, and then you're not
you're dead and vanished in the night!
VI
And the fighting roars in flames
And the fighting burns with zeal
Kill, kill yourselves still faster,
Let each one show what he can do!
VII
Oh you gentlemen so fine!
from London, Washington, Peking,
leave the world alone in joy
don't be so proud of your benzene!
VIII
Don't be so proud of your birds,
that you've built of death and steel
Let the sky be for the sun
Let it shine like long ago!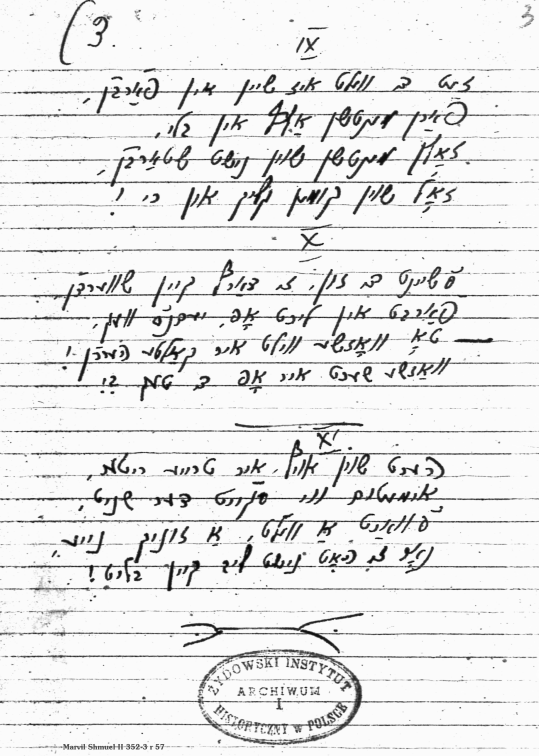 IX
See the glorious world in color
people now see all is blue,
let the people's dying cease,
let there be good fortune, peace!
X
The sun shines, she needs no weapons
she paints each person's path in light
So what is it you want cold sirs!
Why slaughter days in bloody fights?!
XI
Stop it now you faithful riders
everywhere where killings flood,
a sunny new world is waiting,
but it has no love of blood!