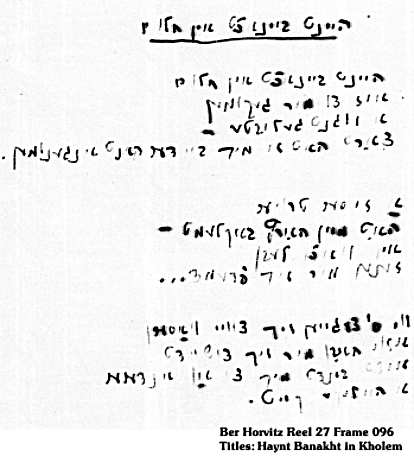 Last Night in my Dream
by Ber Horvitz
Last night in my dream
there came to me
a lover from my youth –
tenderly she took me by the hand.
A sweet tear
wrenched my heart –
in real life
we are strangers…
Like two rivers separating
that is how we parted.
Now I'm tied to another
with a holy chain.