He:
You don't love me any more,
I sense it and I hear,
I suffer in silence, am often in tears.
She:
He who loves, will suffer,
and I don't know what that means,
you are so close to me ,
and yet so far it seems…
/Refrain/
Without love all is emptiness,
no life without desire,
the source of love brings happiness
and yet confuses too,
Love can be poison,
a sea of pain ,
one look of love
and no way back again
A look sometimes brings poison,
and a sea of pain.
My child do you know,
the comfort of love
how one suffers
when left allalone…
He:
Your face is so pale,
the light in your eyes has no beauty
that cold fire is only from duty.
She:
My face is pale – no surprise,
for I love and hate,
and you don't see the tears in my eyes…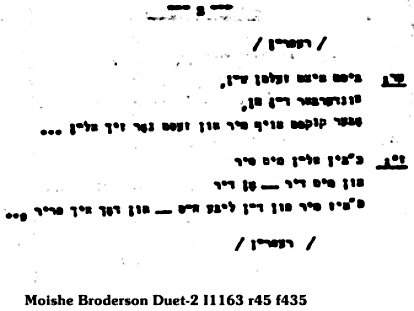 /Refrain/
He:
You are very beautiful,
wonderful your charm,
but when you look at me you see only
yourself…
She:
I'm alone with me
and with you – without you
your love makes me hot – and yet I freeze…