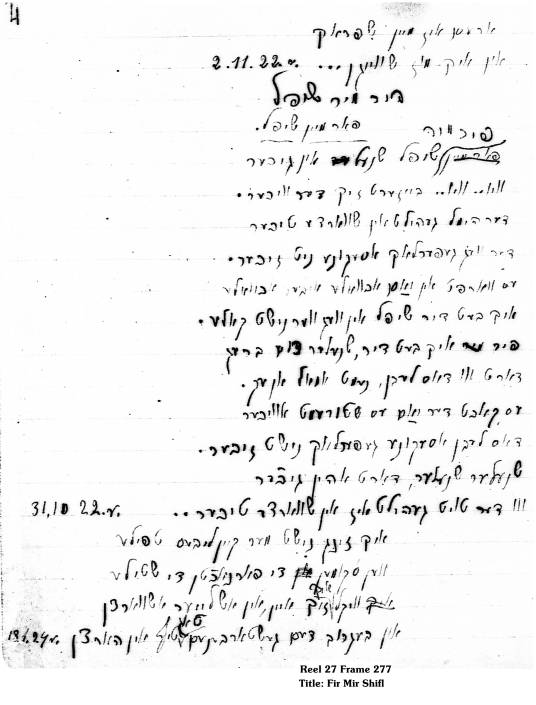 Carry Me Little Boat
by Moishe Kaufman
Carry me little boat.
Take me fast and faster.
Whoo, whoo, the whirlwind blows
The sky is cloaked in scarves of black.
On this perilous journey no one can turn back.
Wild water crashes wave over wave.
I beg of you small boat don't break on the way.
Carry me quickly onto that shore
where life finally comes to an end.
The sea churns, the whirlwind storms
life is a second, fearful uncertain.
Faster, faster, hurry there
where death enfolds in scarves of black.
No more do I sing prayers of love
when quiet evenings fall.
I wrap myself in a veil of black
and bury dead day in my heart.