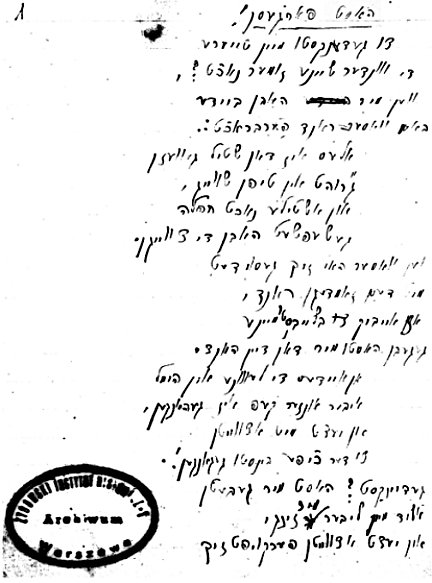 You've Forgotten
by Moishe Kaufman
Do you remember my dear
the beautiful summer night?
when we both were together
at the water's edge:.
Everything was quiet then
resting in deep silence,
and branches rustled
a quiet prayer.
And water whispered
to the sandy shore,
you'd be mine forever
then you gave me your hand.
The moon in the sky was our witness
hanging over our heads,
and now with another
you've gone to the marriage bed!
Remember? when you asked me
to sing a love song for you,
and now you've sold yourself to another.